There are a number of factors to consider when choosing a swim cap. Color, material, durability, and size are important considerations.
If you know your head size, you may want to select a neoprene or silicone swim cap. Latex swim caps, on the other hand, are stretchy and work well for a wide variety of head sizes.
The 4 Things You Need to Know When Choosing a Swim Cap
Size
The size of a swim cap is an important factor to remember if you're planning to wear one while swimming. A large swim cap can protect your ears and prevent cold from escaping the head. Many of these caps feature stretch fabric, so you can adjust them to fit your head. Some of them even come with earplugs and a nose clip.
Size also varies by head size. Children's heads can range widely, so it is important to measure your child's head circumference before buying a swim cap for them. By doing this, you can find the right size for your child and get the right fit. This will ensure your child's comfort and confidence while swimming.

The TYR model has extra room in the back for swimmers with thick hair. Its asymmetrical shape makes it comfortable for larger heads. It also has elasticity, which makes it ideal for those with unusually-shaped hair.
Color
You have probably seen swimmers in the pool sporting different colors of swim caps. The most common color for these swim caps is black. However, if you prefer a different color, there are plenty of options available. These caps are incredibly versatile and can be used for many different activities. Read on to learn more about the different kinds of swim caps, and the various colors available.
The color of a swim cap should be reflective and contrast with the water. This will make the swimmer more visible to observers and boat operators. Many swimming teams have specific color requirements for their swim caps, and it's important that you check with the team beforehand. For example, some teams do not allow swimmers to wear white caps.
The material that swim caps are made of can make a difference in how comfortable or effective they are. Some caps are made of silicone, while others are made of lycra. Silicone caps are more durable and are good for competitive swimming. They also provide extra warmth for the head.
Durability
The durability of your swim cap is a very important factor to consider. While most basic swim caps will tear easily due to the seam that runs down the center, some swim caps can resist tears and are tear-resistant. For example, a cap made of 100% premium silicone with no seams is a highly durable option.
After swimming, you should rinse your swim cap AND your swim goggles with clean, non-chlorinated water. It is also important to dry it thoroughly. Also, you should avoid leaving the swim cap in a hot car or in direct sunlight. Also, keep it away from sharp objects like hair clips and pins as they can puncture the cap.
The materials that make up a swim cap will also determine how long it will last. Silicone and latex are the most durable, and both materials are hydrodynamic. It is important to understand the differences between the two materials so that you can choose the best one for you. While silicone is more durable, latex is softer and will stretch as you use it. This can make it uncomfortable to swim with.
Material
When you are looking for a swim cap, it is important to know what material it is made of. For instance, a silicone or latex cap will not breathe as well as a lycra one. A swim cap made of lycra will feel cooler and will keep your hair dry.
There are many types of swim caps on the market. The most common ones are made of latex and rubber. These materials have been around since the 1920s and provide a tight fit. They also protect the hair from chlorine. However, some people have allergies to latex. If that is the case for you, a silicone swim cap may be a better choice. Silicone swim caps are also more comfortable, so they are an excellent option if you are sensitive to latex.
Latex swim caps are also made of thin material, which means they are not as durable and will tear easily. If you are allergic to latex, avoid latex caps altogether. However, thin latex caps are usually cheaper than their thicker counterparts.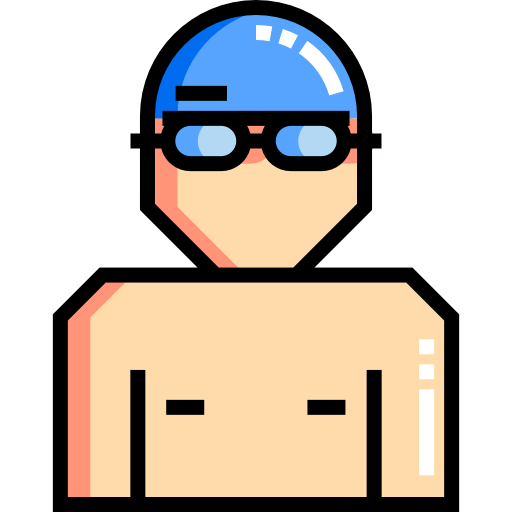 Beau Cormier is a former NCAA I swimmer, US Open National finalist, and swim nerd. When not swimming or working for a data company, you can find him running the trails of the Pacific Northwest with his wife and dogs.