When you need to clean a swim cap, there are a few things you can do. First of all, you should use a soft-bristle brush to remove any grime from the swim cap. Then, place it inside of a sink filled with water.
Once you are done, pour vinegar over the cap to remove any mold. You can also air-dry your swim cap to prevent a fungus from growing.
Borax
One of the best ways to clean a swim cap is to use borax. Borax is a white mineral powder made of boron that has been used in ceramics and glass manufacturing for centuries. The compound has a great cleaning power and can be found in many household products, including detergents. When mixed with water, borax makes a soapy solution that you can apply to the cap.
Borax is most commonly used for laundry purposes, but it has many other uses. It can be used to clean things, deodorize, and even get rid of pests. It is a great multipurpose item that will save you from having to buy new cleaning products all the time.

Baby powder
Baby powder is an effective cleaning agent that can be applied to a swim cap. This natural powder can prevent mold growth and absorb moisture. However, baby powder should only be used after washing and line drying the cap. You should rinse the cap thoroughly after swimming and line dry it to get optimal results.
To clean a swim cap, sprinkle a small amount on the inside of the cap and leave it for a few hours or overnight. Then, brush off the baby powder with a soft brush. This will keep your swim cap soft and longer-lasting.
Baby powder helps prevent mold growth on a swim cap
While baby powder is not specifically designed for mold removal, it does help prevent mold from growing on swim caps. When applied to the underside of the cap, the powder absorbs the moisture that leads to the growth of mold. Baby powder should be applied to the swim cap several hours before swimming to achieve the best results.
Another option to prevent mold growth on a swim cap is to apply a solution of two parts of vinegar and one part of baby powder. This mixture is best applied inside the swim cap and left on for about twenty to thirty minutes before rinsing it thoroughly. After this, the cap should dry thoroughly, away from sunlight and sharp objects. This solution will keep the swim cap soft and prolong its lifespan.
Drying a swim cap in direct sunlight
If properly maintained, swim caps can last for years. But like any other piece of equipment, it can suffer from deterioration if not taken care of properly. If you want to extend the life of your swim cap, you should always make sure it's free of dirt and water. This is especially true of swim caps made of silicone or fabric.
It's best to avoid drying swim caps in direct sunlight as this can harm the material. The heat can break down the material, leaving it sticky or disintegrating. It also encourages germs and form growth.
Cleaning a latex swim cap
When you're ready to clean a latex swim cap, there are a few simple steps you should follow. First, you should make sure that the cap is thoroughly dry after use. This will extend the life of the cap. Secondly, you should remove any mold that has formed on the cap. Mold can be a red flag for the cap, and it's best to remove it as soon as possible.
Depending on the material, different methods are necessary. For example, a thin cap is likely to tear easily and is more susceptible to bacteria growth than a thicker one. However, if you're worried about latex allergies, you should avoid purchasing thin caps altogether.
Cleaning a silicone swim cap
There are many ways to clean a silicone swim cap and keep it looking new. First of all, you should make sure to rinse it thoroughly after use. This will prevent it from sticking to itself and from forming a buildup of mildew or bacteria. Another way to keep a silicone swim cap looking new is to apply a baby powder to it after use. Always rinse it well and allow it to air dry before storing it.
Another good way to keep a swim cap in good condition is to clean it as often as possible. You should do this after each swim and after training, to remove any chlorine or other chemicals. Afterwards, simply air-dry it or hang it to dry away from direct sunlight. You can also use a towel to remove any excess moisture from the cap. Baby powder can also be applied inside to keep the cap from getting damp.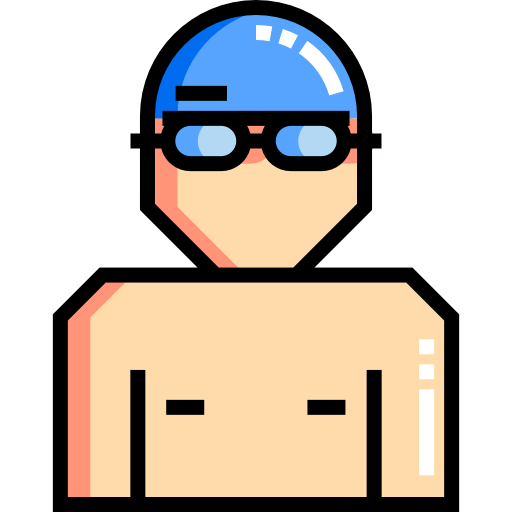 Beau Cormier is a former NCAA I swimmer, US Open National finalist, and swim nerd. When not swimming or working for a data company, you can find him running the trails of the Pacific Northwest with his wife and dogs.