If you want to avoid pulling or snagging your child's hair while putting on a swim cap, make sure to wet it beforehand. This will make it easier to apply the swim cap. It also helps to use conditioner if the child's hair is prone to tangling. Another good tip is to avoid elastic hair bands since they can cause discomfort.
Here's more on what you should know about how to put a swimming cap on your kid's head:
Tie back your hair before putting on a swim cap
Swim caps can be tricky to put on. When you're putting one on your child, make sure you tie their hair back to keep it out of their eyes. This will ensure that the cap won't pull their hair or pull at their eyes.
First, make sure your child has a clean and dry hair. After swimming, you can use conditioner to keep hair from getting tangled and wet. If your child's hair is long, avoid tying it up because hairbands can cause tension on the scalp. Tie it back loosely so it won't be tangled in the cap.

Keep your child's hair dry with a swim cap
Choosing a swim cap for your child is an important part of keeping her hair dry in the pool. Kids' ears are delicate, so it's important to keep the hair dry while they're in the water. A swim cap is also the best way to prevent swimmer's ear, which can lead to ear infections. It can also keep your child's hair from turning green due to the chlorine. Regardless of the cap you choose, it is important to remember to always apply conditioner to your child's hair before placing it on.
Swim caps come in a variety of materials and shapes. Choose one that fits your child's head well. If you're unsure of the right size for your child, let them try them on. Choosing a silicone swim cap is a great option, because it will stretch out to fit your child's head. It's also easy to remove.
Removing a swim cap without pulling or snagging hair
Getting a swim cap off a child's head is easy, but you must be careful not to rip or snag their hair. Avoid using sharp or curved fingernails, and make sure to remove all jewelry. Also, make sure the cap fits properly. If it is too tight, pull gently by the front seam to loosen it. Then, pull the remaining portion toward the nape of the neck.
Some people use baby powder or corn starch to stuff their swimming caps with to avoid snagging or pulling hair. This works especially well with latex, silicone, and rubber swim caps.
Choosing a swim cap
When it comes to swim caps, there are many factors to consider. First, you want to make sure it fits properly. This means choosing a cap that is made of latex-free silicone. Second, you want to choose a cap that will keep water out of your child's ears. Third, it should be comfortable for your child to wear.
Finally, choose a cap that offers UV protection. Most swim caps have a sunblock, which means that they will block UV rays. Also, look for a cap that is smooth on the outside and textured on the inside. This can help your child to have a better grip when putting the cap on. Choosing a swim cap with extra room at the back is especially important if your child has long hair.
Choosing a silicone swim cap
There are many different options when it comes to selecting a swim cap for your child. You want to find one that will fit comfortably on your child's head. The best option is one that is made of 100% silicone, so that it will stay on their head and prevent water from getting in. These swim caps are available in a variety of colors, including fun tie-dye designs. They come in sizes from newborn up to 12 and can fit a variety of hair types.
Another consideration is style. While a plain, unprinted swim cap might match a child's swimsuit, a printed swim cap may give your child more personality. In addition to color, you should consider silicone densities if your child plans on becoming a serious swimmer. A silicone swim cap will be more comfortable and durable than a latex cap, which will irritate the skin of your child.
Choosing a latex swim cap
When choosing a swim cap for your child, it's best to choose a thick, durable one. A thin one is likely to rip and will not provide a comfortable fit. Latex swim caps are also the most uncomfortable to wear and are not as comfortable as silicone ones. If your child is more likely to swim in the pool only a few times a year, you should go for a silicone-capped swim cap instead.
Because latex is a sensitive material, it's important to choose a swim cap that doesn't scratch the child's skin. Silicone swim caps are a great alternative for children who are allergic to latex. They are waterproof and 100% UV protective. Silicone swim caps are also more comfortable and stay on the head well.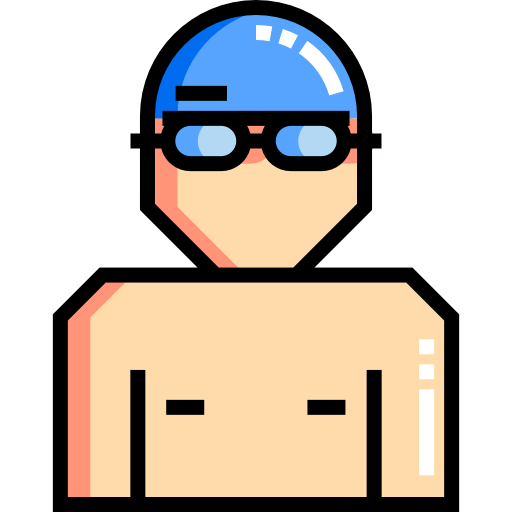 Beau Cormier is a former NCAA I swimmer, US Open National finalist, and swim nerd. When not swimming or working for a data company, you can find him running the trails of the Pacific Northwest with his wife and dogs.