There are a few different types of swim paddles available on the market. Some are full-sized, while others are just for your wrist or finger.
Choosing the best swim paddle will depend on how you use it, but you should always look for a full-sized paddle that includes straps to keep it secure on your wrist.
As you get used to using it, you can take the straps off if you don't need them. You should also consider the type of stroke you'll be using.
FINIS Freestyler
The Freestyler swim paddle planes your hand forward through the water, promoting a strong pull-through, hip rotation and increased distance-per-stroke. It's perfect for those who want to improve their technique and distance-per-stroke. This paddle also works well for beginners, as it's very lightweight and easy to use.

The Finis Freestyler Swim Paddle features patented skeg technology that helps swimmers achieve a more efficient freestyle stroke. The cut-out wrist shape and long fin on the underside help the swimmer position their hands correctly through the water, promoting maximum extension and rotation at the beginning of the stroke.
FINIS Iso
Unlike traditional paddles, the FINIS Iso swim paddle uses strapless technology to target specific muscle groups while swimming. This helps increase stroke awareness and develop proper hand position. In addition, it forces swimmers to apply more pressure on each side of the paddle during the catch phase.
The ISO paddle is a unique design that allows swimmers to isolate certain muscle groups, such as the biceps, pectorals, and lats. While it may not be the best paddle for swimmers with a high-level of strength, it is an excellent choice for developing technique and developing the correct muscle groups.
Arena Flex
The Arena Flex swim paddle is made from a PVC-free material that's comfortable for your hands. It also has mesh panels to give you better feel for the water. The mesh panels also offer a more powerful pull. These features make the paddle a great option for beginning swimmers. However, if you're an advanced swimmer, you might want to consider buying another model.
The Arena Flex swim paddle is a great choice for athletes looking to improve their technique and maximize their workout. The paddle is made with a mesh surface that helps distribute water through your hand and forces swimmers to focus on their early vertical forearm. The Arena Flex paddle retails for around $20.
MP Strength
The MP Strength of swim paddles are designed to add resistance to your stroke, ensuring that you get the right technique. This helps you build strength in your arms, hands, and legs. The MP Strength paddles also encourage proper technique by forcing the swimmer into the correct pulling position. These hand paddles are an ideal way to practice your stroke and develop your strength.
The MP Michael Phelps Strength Paddle Set is made of high-quality silicone that is durable. It also features a curved design that mimics the shape of a swimmer's hand. It is comfortable to use and is designed to support the hand and wrist. It also features raised palm pads that offer support and keep your hands in the right swimming position.
BornToSwim
Swim paddles are a great way to improve your stroke technique and boost your speed. They work by reducing the amount of water flowing through your fingers, which helps your body develop an optimal amount of resistance to the water. This helps you swim faster and strengthen your arms. You can choose from different types of paddles to match your swimming style and fitness level.
A paddle that is too big can interfere with your swimming technique and can damage your tendons and fingers. Choose a paddle that fits comfortably and is slightly larger than your hand. Then, you can gradually build up the strength to use a larger paddle.
MP Strength Paddle
The MP Strength Paddle by Michael Phelps is an ergonomically designed swim paddle that mimics a swimmer's natural hand position. The adjustable and durable design features palm risers and vents that help swimmers get a natural feel for the water. An ergonomic wrist strap with finger loop keeps swimmers' hands secure and helps improve their technique.
The MP Strength Paddle features a high-performance resistance tool that mimics the feel of water. The paddle's ergonomic design allows the swimmer to make smooth arm motions without straining the hands. The MP is available in several colors and finishes.
Finis Agility
The Agility Paddles are designed to help swimmers develop early vertical forearm position. The correct palm-positive hand position is crucial to using the paddle. If the hand is not held in the correct way, the paddles will drop off. Made from a new floating material, these paddles are great for swimmers of all levels.
The Agility paddle provides instant feedback when the stroke is executed correctly. Its streamlined thumb hole encourages a more efficient placement of the hand. The paddle also helps the swimmer improve their feel for the water. Moreover, this paddle is suitable for all four strokes and helps swimmers to perfect their technique.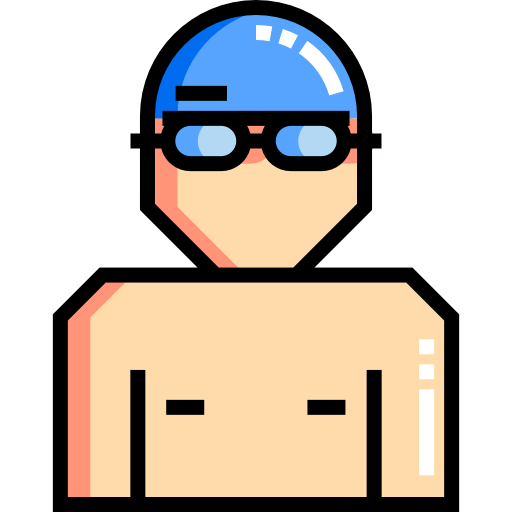 Beau Cormier is a former NCAA I swimmer, US Open National finalist, and swim nerd. When not swimming or working for a data company, you can find him running the trails of the Pacific Northwest with his wife and dogs.