If your swim goggles are leaking, the first thing you should do is check the seal. Sometimes, dust, sand, or hair can get stuck in the seal. Try to remove this material, and the seal should be able to hold. If the problem persists, try adjusting the head strap. If all else fails, remolding the rubber part of the goggle may help.
Suction
If you are experiencing leaking swimming goggles, you need to know how to make them fit better. There are many causes of leaky goggles, and there are several solutions to repair them. However, some of these fixes are only effective to a limited extent. If the goggles are old and worn, it might be better to purchase a new pair. Here are some simple ways to fix leaky swim goggles.
First, inspect the fit. Make sure the goggles have suction and seal. If they are leaking, or leaving red marks around your eyes, you need to adjust them. The straps must be parallel to the goggles and should not dig into your skin. Also, make sure the nosepiece fits snugly without causing pain to your face. If you are not sure, press the nosepiece outward and make sure that it isn't too tight.
Adjusting the head strap
Leaky swim goggles aren't a good sight, and you don't want to drown while you're swimming. To solve the problem, try adjusting the head strap. If that doesn't work, try switching the nose bridge. It may not be a problem, but if it does, you might want to buy a new pair. The strap should be tight and not slack.

Some goggles have adjustable straps that can be tightened or loosened. If the strap is too tight, it will cause uncomfortable swimming and may cause you to experience raccoon eyes. If you're wearing goggles that are too tight, you'll have raccoon eyes afterward, which are unsightly red circles around your eyes. Fortunately, most of these goggles are made with adjustable straps, so you can adjust them to fit your face shape.
Remolding the rubber part of the goggle
Leaky swim goggles are common, regardless of how long you have been swimming. There are a few causes of leaky goggles, including too-tight straps or a loose fit. If you can't figure out which of these is the problem, read on for some tips to fix leaky swim goggles. You might be able to fix the problem yourself if you know how to mold the rubber to the goggles.
Some swimmers may find that a seal is loose, or they've accidentally pulled it off their head. Luckily, this is a simple fix! Just gently push around the hard edges of the goggle. If you don't have sealant handy, try applying glue to the loose area. Then, gently press around the edges of the goggle with the fingers, creating a tight seal.
Anti-fog coating
A simple way to prevent fogging of your goggles is to make them dry by splashing pool water on them before a workout.
This will prevent condensation caused by the water's temperature. It's very likely that your goggles will fog up during a workout, but luckily there are some easy tips to prevent this problem.
If you can't fix your goggles before the race, you can purchase an anti-fog spray from a goggle manufacturer. This spray will help restore the anti-fog coating to your lenses.
Investing in a quality pair of anti-fog swim goggles will help protect your vision during workouts. While it's true that most brands have anti-fog technology, there are many DIY methods that can also help prevent fogging of your swim goggles. The main issue is that they often have anti-fog coating that wears off over time.
Common causes of leakage
There are several common causes of leaky swim goggles. One of the most common is a loose strap. To fix this, simply adjust the straps on the right and left side of the goggle. If these do not solve the problem, you may want to consider replacing the goggles. Other common causes of leaky goggles include wearing-out or damaged straps. For more tips, read the product description carefully.
The nosepiece of the goggles should be snug. The straps should rest against the bones surrounding the eye. If the straps are too tight, they will add pressure on the eye socket, which can lead to bruising and even "raccoon eyes" in a swimmer. To fix this issue, you should first check the fit of the goggles. A tight-fitting goggle may leak or fall off when being pulled.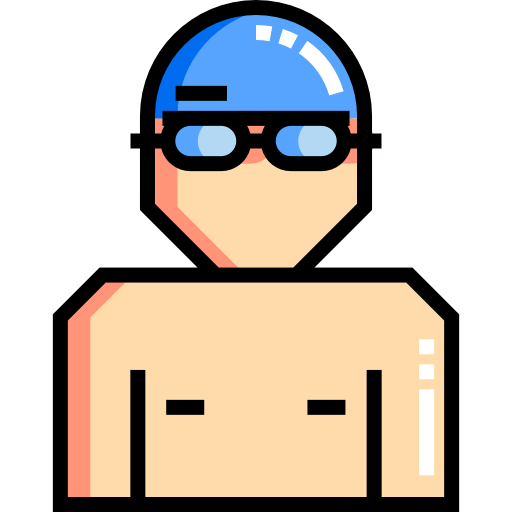 Beau Cormier is a former NCAA I swimmer, US Open National finalist, and swim nerd. When not swimming or working for a data company, you can find him running the trails of the Pacific Northwest with his wife and dogs.