A swim cap is a swimming accessory that is used for many different purposes. It is commonly made from silicone, latex, or lycra.
These caps are used by both competitive swimmers and recreational swimmers. In addition to keeping your hair out of your face, they also protect your head from the effects of chlorine.
Here is a deeper look at how swim caps can help you swim safer, protect your hair, and much more!
Swim caps keep hair out of your face
When you're swimming, one of the most important accessories is a swim cap. Hair sheds in the water and can easily get stuck on your face and cause a big rolling hairball. Hair covering your swim goggles and inhibiting your sight is no one's idea of a good time in the water!

Additionally, long hair can get in your face and hinder your breathing. A swim cap can prevent this problem, helping you breathe easier and staying cool in the water.
Swim caps come in many different materials and styles. Latex caps are stiff and will pull on your hair, so you may want to look for a cap made of a softer material, such as LYCRA or silicone. This type of material is more stretchy, making it easier to put on and take off. LYCRA and silicone swim caps are easy to put on and take off, so you don't have to struggle with the caps. They're also available in four different colors and come in three sizes.
Keeping you warm in cold water
To keep your body warm in cold water, there are several steps you can take. The first step is to keep your breathing relaxed. Exhaling too quickly will cause your body to produce carbon dioxide, which will cause your muscles to lose heat. A good way to combat this is to breathe slowly and deeply. This will keep your blood flowing and warm up your muscles before you enter the cold water.
Another way to keep yourself warm in cold water is to wear the right footwear. A pair of neoprene boots or gloves will keep your feet warm. Wearing a pair of neoprene socks will also help you stay warm. You should also wear a pair of neoprene gloves to protect your hands.
The water temperature can be extremely cold, so you should wear layers of clothing to stay warm. You should also wear gloves, ear plugs, and a cap. A neoprene cap is preferable to a latex one. Another great way to keep warm in cold water is to wear neoprene socks. This is a good idea for training swims, but you should be aware of how cumbersome it will be to take them off when you exit the water on race day.
Protecting your head from chlorine damage
If you have long hair and are planning on swimming, you should consider wearing a swim cap to protect it from the chlorine. Even if the chlorine will not reach the roots, it can still damage it if you do not protect it. Choosing a protective hairstyle is also a good idea, too.
Before entering a pool, be sure to wash your hair to minimize the exposure to chlorine. Using a conditioner to coat your hair will help it stay out of contact with the water and minimize chlorine damage. You can also cover your head with a swim cap to prevent the chlorine from clogging your pores.
Whether you're a competitive swimmer or a weekend warrior, swimming caps can protect your head. Chlorine is a harsh chemical that can damage your hair. Its odor is similar to that of bleach. However, unlike many other chemicals, it is non-flammable. Chlorine is used in disinfecting water and sewage. It also serves as a bleaching agent in cleaning products, pesticides, and refrigerants.
Keeping you visible
Wearing a swim cap will increase your visibility, which is crucial when you're in open water. It will also make you more visible to other swimmers and rescue crews. A swim cap will also help you stay warm in the cold water. A swim cap should be brightly coloured, so you can be seen by others.
Swim caps can have eye-catching designs, such as team colors and the name of the team. Avoid using designs that are too common, as they can easily be confused by children. Having a bright and visible swim cap is a safety precaution, whether in a pool or the ocean.
More Swim Cap Guides: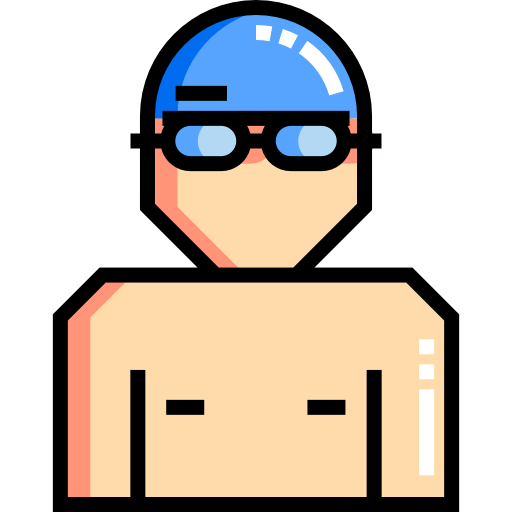 Beau Cormier is a former NCAA I swimmer, US Open National finalist, and swim nerd. When not swimming or working for a data company, you can find him running the trails of the Pacific Northwest with his wife and dogs.