Curious about what kind of goggles the fastest swimmers on the planet wear? Here's a look at the favorite swim goggles of Olympic swimmers.
Swimming is one of the most popular sports at the Olympic Games.
The grace, the effortless speed, and the outright speed is enough to make anyone hit the local pool.
While we may not be able to swim as fast as our chlorinated heroes, we can rock out the same swim goggles they use the next time we hit the water.

The most common swim goggles worn by Olympians include the Speedo Speed Sockets 2.0, the Speedo Fastskin Hyper Elite, and the Arena Cobra Ultra goggles.
Below is a more detailed look at the swim goggles that Olympians wear to power their way to gold.
Let's dive right in.
Matt Grevers
When it comes to swim goggles, comfort and fit are everything. While swim goggles should be fast and anti-fog, if they dig into your face and leak water like a fire hose, it's all for naught.
Enter The Magic5 Swim Goggles. A truly revolutionary swim goggle that started as a Kickstarter, got a $1M deal on the show Shark Tank, and is now repped and worn by some of the best swimmers on the planet.
Chlorinated athletes who use The Magic5 Swim Goggles include Matt Grevers, 6-time Olympic medalist, Danish Olympian Jeanette Ottesen, Olympic gold medalist Jan Frodeno, and American distance ace Zane Grothe.
The goggles are customized to the face of a user with a face-scanning app that maps your face, sends it in to Magic5 Headquarters, at which point a 3D printer makes a customized goggle gasket to the specific dimensions of your face.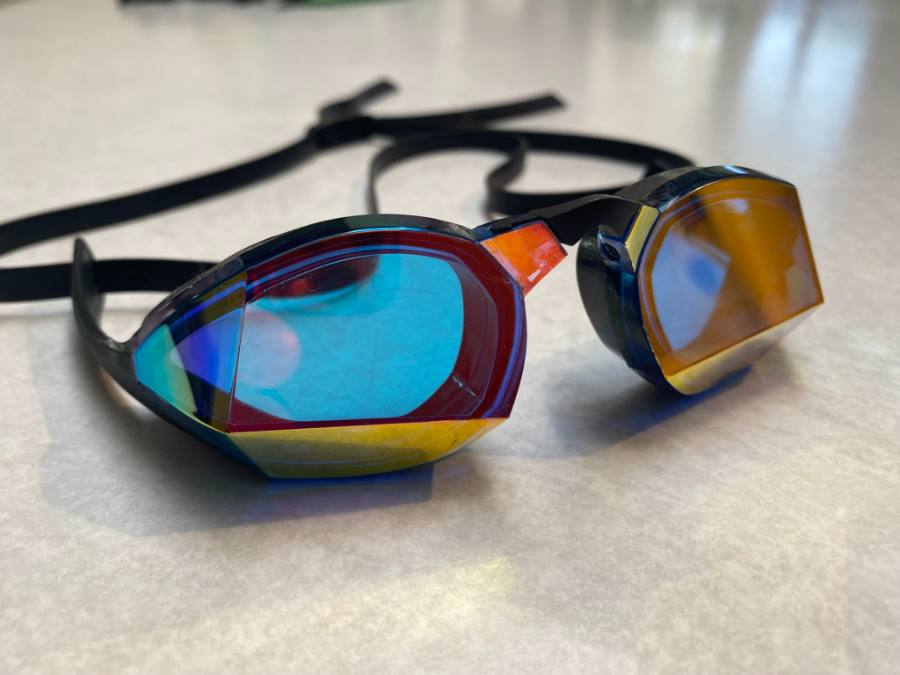 Beyond being the only true custom swim goggles on the market, The Magic5 Swim Goggles also perform great in the pool, with excellent peripheral vision.
(TheMagic5 Goggles are also one of the best antifog swim goggles for lap swimmers.)
They also look great, come in a wide variety of tints and colors, and because they don't have to be worn as tight as regular swim goggles, don't give you headaches or leave red circles around your eyes after a long swim.
---
Michael Phelps
For a long time, Phelps, winner of 28 medals over five Olympic Games, was sponsored by Speedo. His goggle of choice during his first four Olympiads was the Speedo Speed Sockets.
By the time his final Olympics rolled around in 2016, he had started his own brand, partnering with Aqua Sphere to create a line of his own swimming gear.
In Rio, Phelps showcased the MP Phelps' premium racing goggle, the XCEED Goggle, which is available at Amazon in about ten different color combinations.
---
Caeleb Dressel
When Caeleb Dressel won a gold medal at the Rio 2016 Olympics as part of the American 4x100m freestyle relay, people in the swimming world knew that this was going to be the beginning of a storied swimming career.
Dressel had to wait five years to make his big entrance to Olympic lore. And he did not disappoint.
Dressel won five gold medals, including the sprint trifecta, taking the 50m freestyle (Olympic record), 100m freestyle (Olympic record), and breaking Phelps' super-suit world record in the 100m butterfly.
Throughout the Tokyo Games, and as far back as I can see, Dressel has been wearing Speedo Speed Socket 2.0 swim goggles when stepping up on the blocks.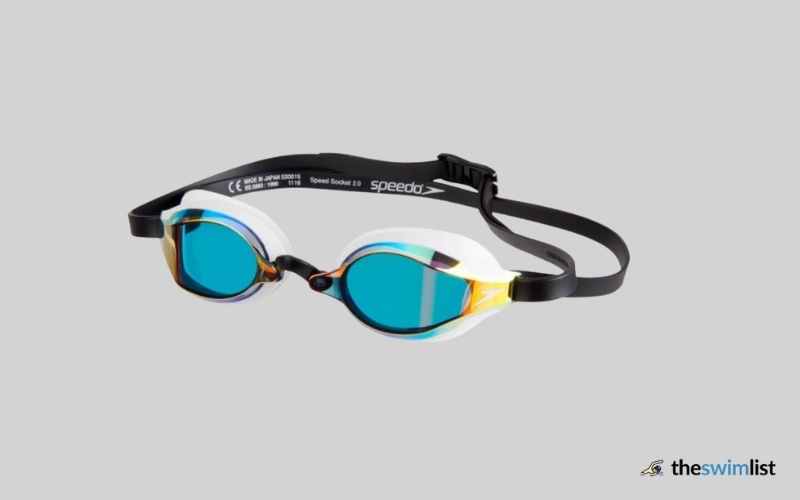 The Socket 2.0, which is an excellent "hybrid" goggle in that it is priced as a training goggle but has the high-performance features of a racing goggle, comes in a huge range of colors, lenses, and in adult and youth sizes.
Unlike more premium racing goggles, which can cost as much as $70-80, you can pick up a set of Speed Socket 2.0 goggles for around $40 at Swim Outlet.
---
Katie Ledecky
If you've been around the sport of swimming for more than four minutes, you've heard the name Katie Ledecky.
She is already one of the greatest swimmers to ever do it, with a long list of world records, Olympic gold medals, and more World Championship medals than she knows what to do with.
Ledecky's choice of swim goggles used to be primarily Speedo, especially the Speed Sockets. For years, both at collegiate swim meets and at high-level meets, Ledecky wore Speed Sockets.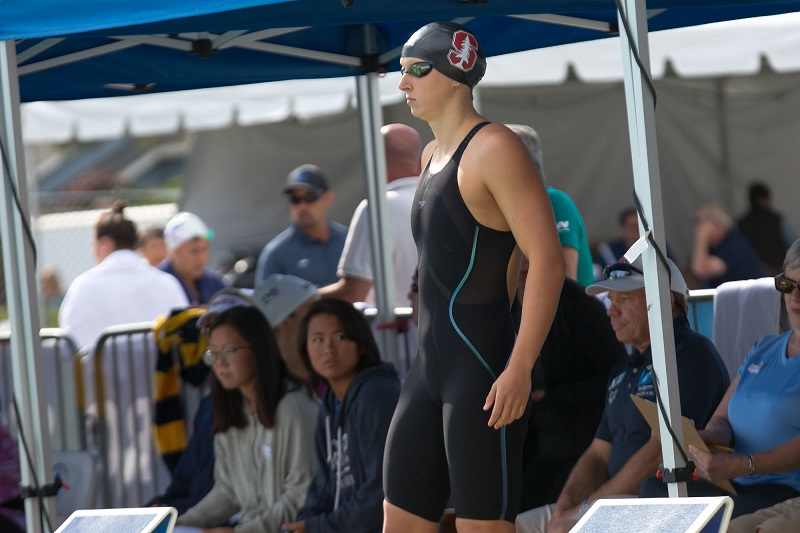 But after she signed an exclusive swim gear deal with Huntington, California-based TYR, she started solely rocking TYR swim goggles at swim meets and training.
At the Tokyo Olympics, where Ledecky picked up two golds and two silvers, she wore one of TYR's racing goggles, the Black Hawk Femme Mirrored Racing Goggle.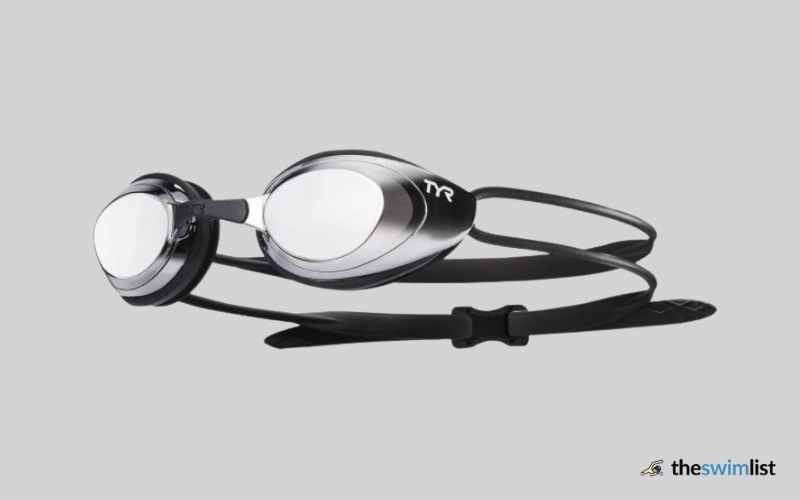 Designed for maximum speed with a low-drag casing, excellent peripheral vision, and five different nose bridges, these goggles are available for less than $20 (and in a variety of colors) over at Swim Outlet (check for up-to-date pricing).
---
Ariarne Titmus
Australia's Ariarne Titmus was the big breakout star of the women's Olympic events in Tokyo in 2021.
She won the 200m and 400m freestyles, defeating the defending Olympic champion (and world record holder in the 400m free), Katie Ledecky.
Her goggles of choice were the women's Speedo Vanquisher 2.0, which have a double strap made of silicone, adjustable nose pieces, and mirrored, colored and clear lenses.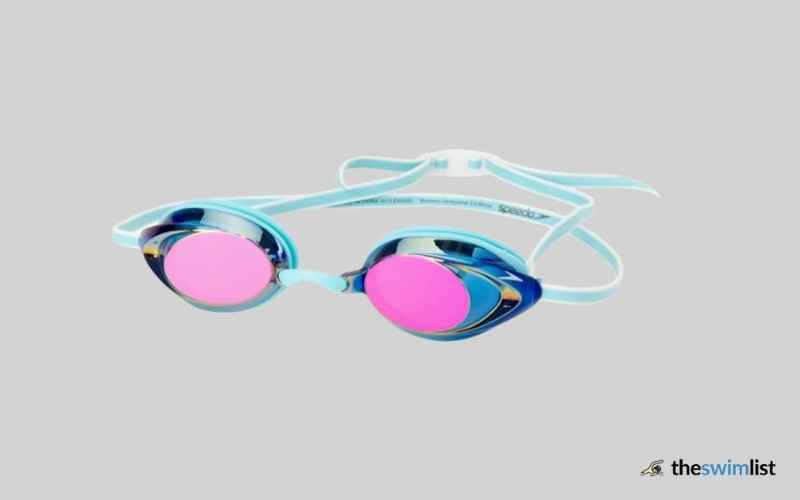 One of the most popular swim goggles on the market, the Speedo Vanquishers are a favorite among elite and recreational swimmers alike for their durability and leak-free fit (they are also available in a ton of different color combinations at Swim Outlet).
---
Penny Oleksiak
Two-time Olympian Penny Oleksiak of Canada, who already has 7 Olympic medals to her name, has gone through a few different swim goggles over the years.
At the Rio Olympics, Oleksiak wore Arena Cobra Ultra goggles, a low-profile, low-drag goggle (Adam Peaty, world record holder in the 100m breaststroke and two-time gold medalist in the event wears the same goggles) when she won the 100m freestyle.
At the 2018 FINA World Championships, Oleksiak was spotted Speedo's top-of-the-line racing goggles, the Fastskin Hyper Elite Goggles.
By the time she got to the Tokyo Olympics, Oleksiak had secured a sponsorship deal with Michael Phelps' swim gear brand, MP.
At those Olympics, she wore the XCEED goggles on her way to winning her 7th Olympic medal, making her the most decorated Canadian Olympian in history.
---
Kyle Chalmers
Australian Kyle Chalmers, gold medalist in the 100m freestyle at the Rio Olympics, and a silver medalist in Tokyo, is sponsored by Adidas.
While not as commonly seen on the pool deck as the other major swim brands, Chalmers has helped bring awareness to the Adidas Adizero XX Flat Swim Goggles.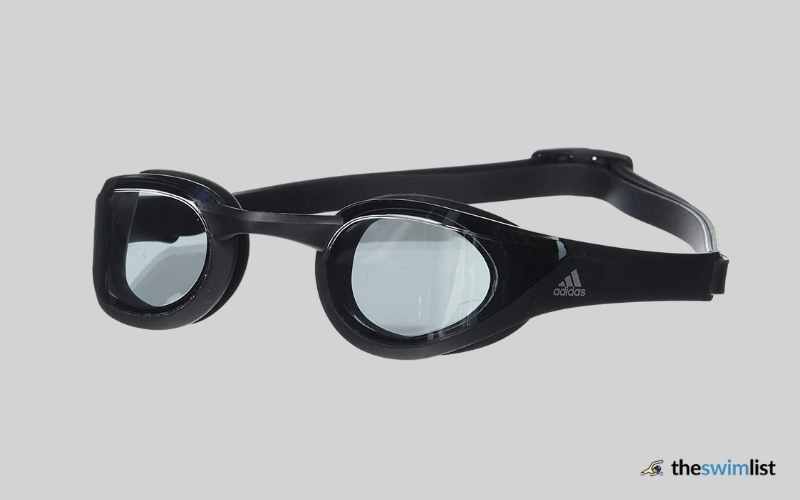 The casing of the goggles is made with polycarbonate, with silicone head strap that is fully adjustable and a flat frame that is designed to reduce drag in the water.
---
Lilly King
Speaking of swim goggles that aren't seen as much at the Olympics, the old-school favorite Swedes have to make an appearance on this list.
Lilly King rocked the originals on her way to a gold medal at the Rio Olympics in the 100m breaststroke (the notorious "finger wagging" race).
Five years later, at the Tokyo Games, and with a TYR sponsorship, she wore an updated version of the original Swedish goggles, called the TYR Socket Rocket.
Swedes, called as such because they were popularized by swimmer Tommy Malmsten, are goggles that have no skirt or foam between the gasket and the skin on the face.
It's a simple swim goggle that is easy to adjust, inexpensive, and looks pretty badass when you strap the metalized edition.
The original Swede goggles has gotten a makeover courtesy of the folks at TYR, who created the Socket Rocket swim goggles.
Incorporating a lot of the same features as the original, TYR changed the head straps from latex to silicone (improving durability) and added a thin gasket lining to make the goggle sit more comfortably on the face.
The Socket Rocket is a tough goggle that is very well priced, with online swim retailer selling them for less than $20 (check Swim Outlet for current pricing).
---
The Bottom Line
Swim goggles are personal. They reflect your goals in the water and the style you want to flex when you hit in the water.
They are also essential for swimming laps safely and efficiently.
If you fancy nerding out some more on swim goggles, here are some more guides and articles on this vital piece of gear for swimming, Olympic or otherwise.
🏊 Should You Wear Swim Goggles Over or Under a Swim Cap? Everyone knows how critical swim goggles are. But what's the best way to wear them, over or under a swim cap? We tackle this time-tested question.
🏊 Which Lens Do I Need for My Swimming Goggles? Confused about the different types of swim goggle lenses? Here's a detailed look at every type of swim goggle lens so that you can find the one that is perfect for you.
🏊 How to Stop Swim Goggles from Leaking. Frustrated with leaky goggles? Here's a step-by-step guide to stopping your swim goggles from leaking.
🏊 Why You Should Wear Swim Goggles When Lap Swimming. Swim goggles protect your eyes and help you swim better. Here are the benefits of wearing swim goggles at the pool.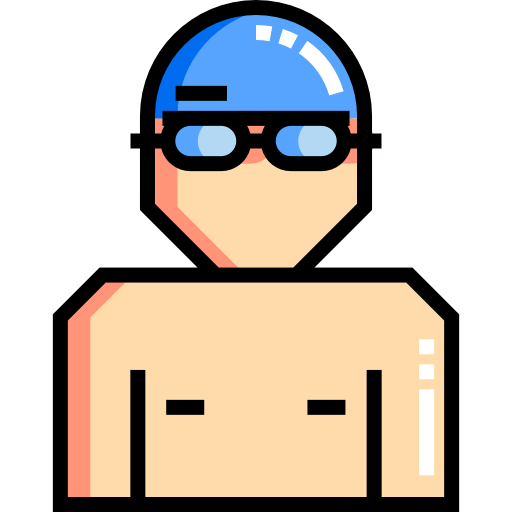 Beau Cormier is a former NCAA I swimmer, US Open National finalist, and swim nerd. When not swimming or working for a data company, you can find him running the trails of the Pacific Northwest with his wife and dogs.